JEFF Gordon at the LODGE!
June 24th, 1992, a young man walked into the Seneca Lodge looking for a room. At only the age of 20, he was about to race in the Busch Grand National Series at WGI. This man's name was Jeff Gordon. Racing that year along side Crew Chief Ray Evernham in his 1992 Ford Thunderbird- Baby Ruth car. He finished 19th.
Year's later becoming one of Nascars all time top drivers.
Wow! 🏁
Room M35 still has the nickname "The Jeff Gordon Room".
The Lodge holds years of racing history.
#SenecaLodge #SenecaLodgeCraftBrewing #WGI
Beer History at the Lodge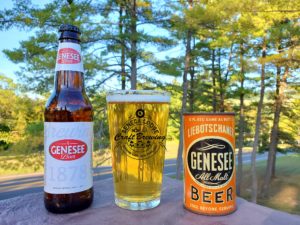 Seneca Lodge History ( Beer History )
Celebrating 51 years having The Genesee Brewery on tap at Seneca Lodge. The Genesee Brewing Company, based in Rochester, New York, is one of the largest and oldest continually operating breweries in the United States. The Brewery makes the Genesee line of beers, including the iconic Genesee, the refreshing Genny Light, and The Original Cream Ale. Genesee born 1878.
"Cheers to Dean Jones for continuing the Genesee Brewery legacy"..... from your friends at Seneca Lodge.
Genesee Beer + Seneca Lodge = 51 years and counting